Nelnet expands loan servicing offerings to meet demands of fintech lenders
Alissa Johnson
Alissa Johnson
Marketing and Communications Manager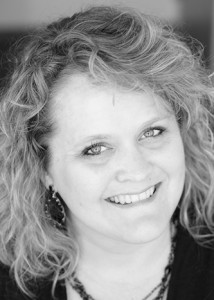 Office in: NE
Phone: 402.486.5220
Email: alissa.johnson@nelnet.net
Bio:
Alissa brings a broad range of experience to our team, including strategic planning, graphic design, and writing. In her 20-year career in marketing and communications, she has owned her own consultant business, served as Director of Communications for a statewide professional association, managed a non-profit foundation, and led a volunteer committee dedicated to internal communication in a national membership association.
She holds a Masters in Marketing, Communication & Advertising from the University of Nebraska-Lincoln. She earned her Bachelors in Communication Studies and Psychology from Nebraska Wesleyan University.
Alissa currently serves on the Board of the Lincoln chapter of the American Marketing Association and the Executive Committee of EventLNK (a local event planner's organization). She is also a member of the Nebraska Society of Association Executives and is a Certified Association Executive (CAE).
On a personal level, Alissa lives in a house full of boys – her husband, two sons, and a labradoodle who thinks he's human. So she is a pro at managing chaos, juggling priorities, and making sure her voice gets heard. She believes in the power of words, the impact of color, and the importance of building relationships.